Zoom is gearing up for its next phase of innovation and growth, transitioning from a mere meetings provider to a comprehensive communications and collaboration platform. Central to Zoom's strategy is the provision of choice and flexibility, allowing customers to work in ways that suit them best. Its rich ecosystem fosters seamless workflows across Zoom and third-party platforms. In the era of hybrid work, challenges abound in fostering employee engagement, productivity, and enhancing customer experiences. Zoom, with its communication and collaboration software and rapidly evolving cloud contact center solutions, has emerged as a preferred choice for improving both employee and customer experiences. As part of its growth trajectory, Zoom has introduced the Zoom AI Companion, an innovative AI assistant designed to enhance productivity and efficiency at both individual and team levels. This tool provides a convenient platform for connecting and collaborating with team members, external partners, and customers.
During Zoomtopia 2023, Zoom's annual conference, it unveiled several enhancements for the Zoom AI Companion. It also launched Zoom Docs, an AI-powered workspace designed to tackle the challenges of hybrid and remote work with flexible AI-powered workspaces for documentation, wikis, project management, and more. Additionally, updates to its channel partner program were announced.
Zoom AI Companion
AI is at the core of Zoom's offerings. Zoom already utilizes AI to enhance connectivity, video compression, and audio transmission, ensuring superior video quality. Features like anti-fraud measures, AI assistants, and Zoom Rooms with intelligent attendee auto-tracking have been integrated to elevate user experience and engagement. AI-enabled features like virtual backdrops, avatars, gesture detection, and background noise reduction make meetings more engaging and inclusive.
Zoom unveiled AI Companion on September 5, with further feature enhancements and platform expansions disclosed during Zoomtopia on October 3-4. All AI Companion capabilities are available at no extra pricing for paid subscribers. AI Companion aids users in managing note-taking activities during meetings, ensuring uninterrupted participation. It also simplifies summarizing lengthy chat threads, allowing users to concentrate on more strategic tasks. On the creative side, the Zoom Whiteboard, powered by AI companion, assists users in generating ideas for brainstorming sessions.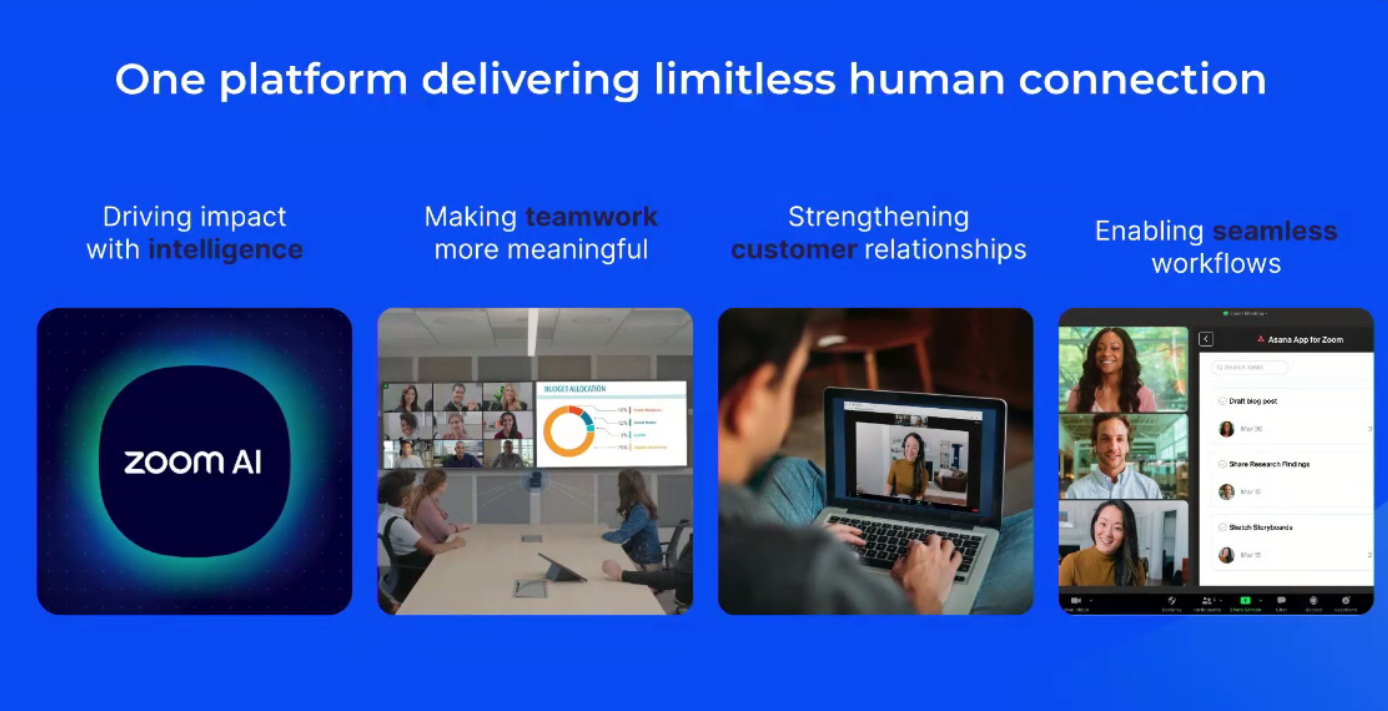 Zoom uses a federated approach to AI, incorporating its own large language models (LLMs) alongside Meta, Anthropic, and OpenAI models. This allows Zoom to tailor its AI solutions to meet users' unique needs and preferences. For the uninitiated, Federated AI is a dynamic approach to developing and deploying machine learning models. A Federated approach uses multiple AI models to optimize results while maintaining cost-effectiveness.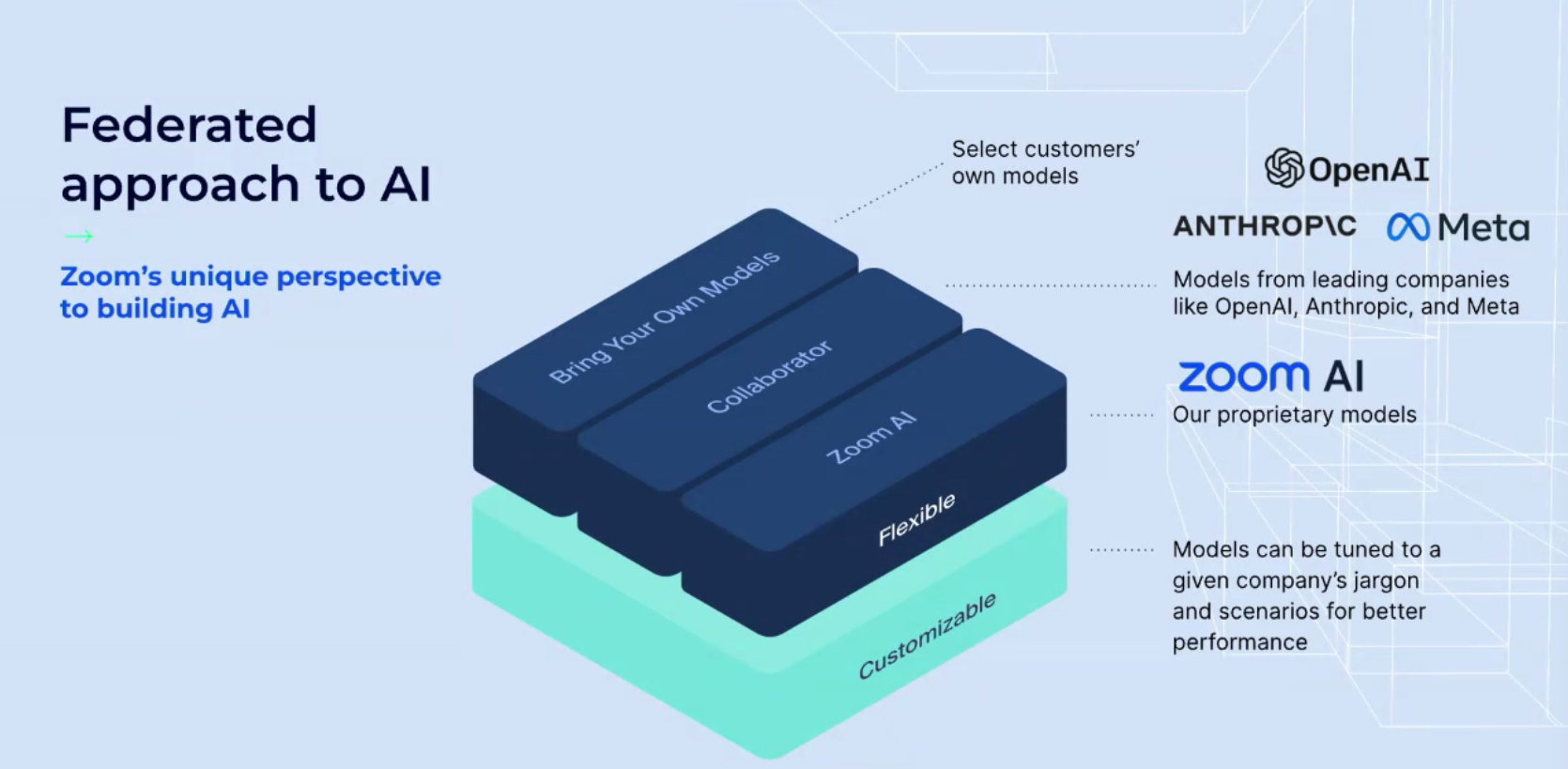 At the time of writing the report, AI Companion supported only English-language meetings, but Zoom is working on adding multi-language support soon. AI features are off by default and can be enabled by administrators and account owners. Meeting hosts can also control the AI features once enabled, and meeting participants can see when AI features are being used. AI companion currently only responds to topics discussed during active meetings.